Dwarf Buttercup
Posted : admin On

1/29/2022
Dwarf Larkspur
Delphinium tricorne
Buttercup family (Ranunculaceae)
The snow buttercup is a stout little flower that grows in Alaska and across other Arctic regions. It may appear in summer seemingly overnight after snowmelt occurs. Flowers have overlapping gold petals with bright green centers. I was Googling yesterday about Red Dwarf and the song Build Me Up Buttercup and came up empty. I distinctly remember watching the members of the show doing a musical number to the song 'Build Me Up Buttercup' I think as an intro to the show. It saw it on US TV (not a VHS tape) around 1989-1990 or so. All buttercup species are poisonous to rabbits. This includes the flower, leaves, stem, and roots. For the most part, buttercup plants are not highly dangerous to rabbits unless consumed in very large quantities. They most likely will cause digestive problems or inflammation in a rabbit's mouth. Wildflowers of the Pacific Northwest. For information about licensing photos for publication or to order prints please contact Mark Turner. Turner Photographics LLC. 4682 Wynn Road. Bellingham, WA 98226 USA.
Description: This herbaceous perennial plant is about ½–1½' tall. It consists of a loose cluster of basal leaves on long petioles and a flowering stalk with a few alternate leaves. The basal leaves are up to 4' long and across; they are palmately cleft into about 5 deep lobes, which are in turn divided into 2-3 shallow secondary lobes. These leaves are usually sparsely pubescent and they may have a few dentate teeth along the margins. Their petioles are pubescent or hairy and rather stout. The alternate leaves are clustered near the base of the flowering stalk and they are few in number; their appearance is similar to the basal leaves. Both the basal and alternate leaves are pale greyish green to green. The flowering stalk is more or less erect, terete, stout, and rather fleshy. This stalk is whitish green or whitish red and it is usually covered with fine white hairs; less often, it is glabrous. A raceme of flowers about 3-8' long occurs at the apex of this stalk; each raceme has 6-24 flowers.
Each flower is about ¾–1' across, consisting of 5 petal-like sepals, 4 petals, 3 inner pistils, and stamens. The sepals spread outward from the center of the flower and they are usually some shade of purple or blue-violet; far less often, they are white. The upper sepal forms a long nectar spur behind the rest of the flower; this spur angles upward and it is fairly straight. A few cobwebby hairs may occur along the nectar spur and the posterior surface of the sepals. The upper two petals are quite small and usually white toward the base; they extend backward into the nectar spur. The lower two petals are quite hairy and usually purple or blue-violet like the sepals. These small petals surround the whitish opening that leads to the nectar spur. The pedicels are up to ¾' long and they are usually pubescent. The blooming period occurs during the late spring, lasting about 3 weeks. Each fertile flower is replaced by three spreading follicles (a seed capsule that splits open along one side). Each follicle is oblongoid and angular, terminating in a short beak; it contains several chunky seeds. The root system is tuberous and can form clonal offsets.
Cultivation: The preference is light dappled shade or partial sun, mesic to slightly dry conditions, and soil containing loam, clay-loam, or rocky material. Vegetative growth and flowering proceed quickly during the spring. This wildflower can be cultivated successfully in gardens.
Range & Habitat: The native Dwarf Larkspur occurs occasionally in the southern half of Illinois, while in the upper half of the state it is uncommon or absent (see Distribution Map). Illinois lies along the upper range limit of this species. Habitats include mesic woodlands, moist ravines and thinly wooded slopes (often rocky), thinly wooded bluffs, and partially shaded cliffs along river banks. This species displays a preference for hilly deciduous woodlands.
Faunal Associations: The flowers are cross-pollinated by long-tongued bees primarily, including bumblebees, Anthophorid bees (Anthophora spp., Ptilothrix bombiformis, Synhalonia speciosa), and miner bees (Osmia spp.). These insects suck nectar and sometimes collect pollen. Other floral visitors include the Ruby-Throated Hummingbird, Giant Bee Fly (Bombylius major), swallowtail butterflies (Papilio spp.), other butterflies, skippers, and Sphinx moths. However, the bee fly, butterflies, skippers, and moths are probably less effective pollinators. Insect that feed destructively on Spring Larkspur and other larkspurs (Delphinium spp.) include the aphid Brachycaudus rociadae (found on stems & leaves), flower-eating caterpillars of the moth Heliothis phloxiphagus (Dark-spotted Straw), and maggots of a leaf-miner fly, Phytomyza aconiti. The foliage of Dwarf Larkspur is toxic to most mammalian herbivores.
Photographic Location: A wildflower garden at Crystal Lake Park in Urbana, Illinois.
Dwarf Hollyhock Plants
Comments: The attractive flowers have the shape of the little starmen in children's cartoons. Dwarf Larkspur is shorter and blooms earlier than other Delphinium spp. – this is an adaptation to its woodland habitat. It is distinctive in having 3 widely spreading follicles per flower, while many other Delphinium spp. have follicles that are more or less united at the base. There is some variation in color of the flowers, appearance of the leaves, and hairiness of the stalks and leaves across different populations of Dwarf Larkspur. The only other species in this genus that is native to Illinois, Delphinium carolinianum (Tall Larkspur), consists of an eastern subspecies with pale blue to blue-violet flowers and a western subspecies with pale blue or white flowers (the latter subspecies is often called Prairie Larkspur). Compared to Dwarf Larkspur, Tall Larkspur has more finely divided leaves. Various larkspurs (Delphinium spp.) are often cultivated in flower gardens, but they are usually native to areas that lie west of Illinois, or they are annual species (Consolida spp.) from the Mediterranean area of Europe.
These small flowering perennials bloom on and off all year for bright spots of color in a home landscape.

Though there are many more perennials than listed here, each of these plants is commonly used and most are usually available from plant nurseries. All require regular water but don't like being kept overly wet.
Blue Daze
(Evolvulus glomeratus)
Grows 8 to 10 inches tall and is often used as a groundcover. Full sun to part shade. Bright blue flowers close up for a midday nap.

Bulbine

(Bulbine frutescens)
Attracts butterflies with orange or yellow flowers. Groundcover or border plant. Overall size about 2 feet. Cold and drought tolerant, full to partial sun.

Bush Daisy
(Euryop pectinatus)
Likes full to part sun and a regular 'haircut.' Keep about 2 feet tall. Moderately cold hardy. Accent or lining the front of the shrub border.

Buttercup

(Turnera)
Sometimes called 'Alder.' Some varieties grow bushy - like the yellow pictured right - and can be kept at 2 feet. Others, like the white variety pictured above, stay low and can be used as a groundcover. Full to part sun.

Cat's Whiskers
(Orthosiphon aristatus)
Wispy blooms in lavender or white that attract butterflies. Part sun to part shade, trim to about 2 feet. Accent plant.

Dwarf Buttercup Scientific Name
Lantana
(Lantana)
Comes in a rainbow of colors and likes full to part sun. Some tend to grow leggy - cut back regularly to stay full and bushy at about 2 feet. The white and the purple lantanas stay lower, and multi-colored Anne Marie (pictured above) grows in a well-behaved mound. Excellent butterfly plant. Accent or groundcover.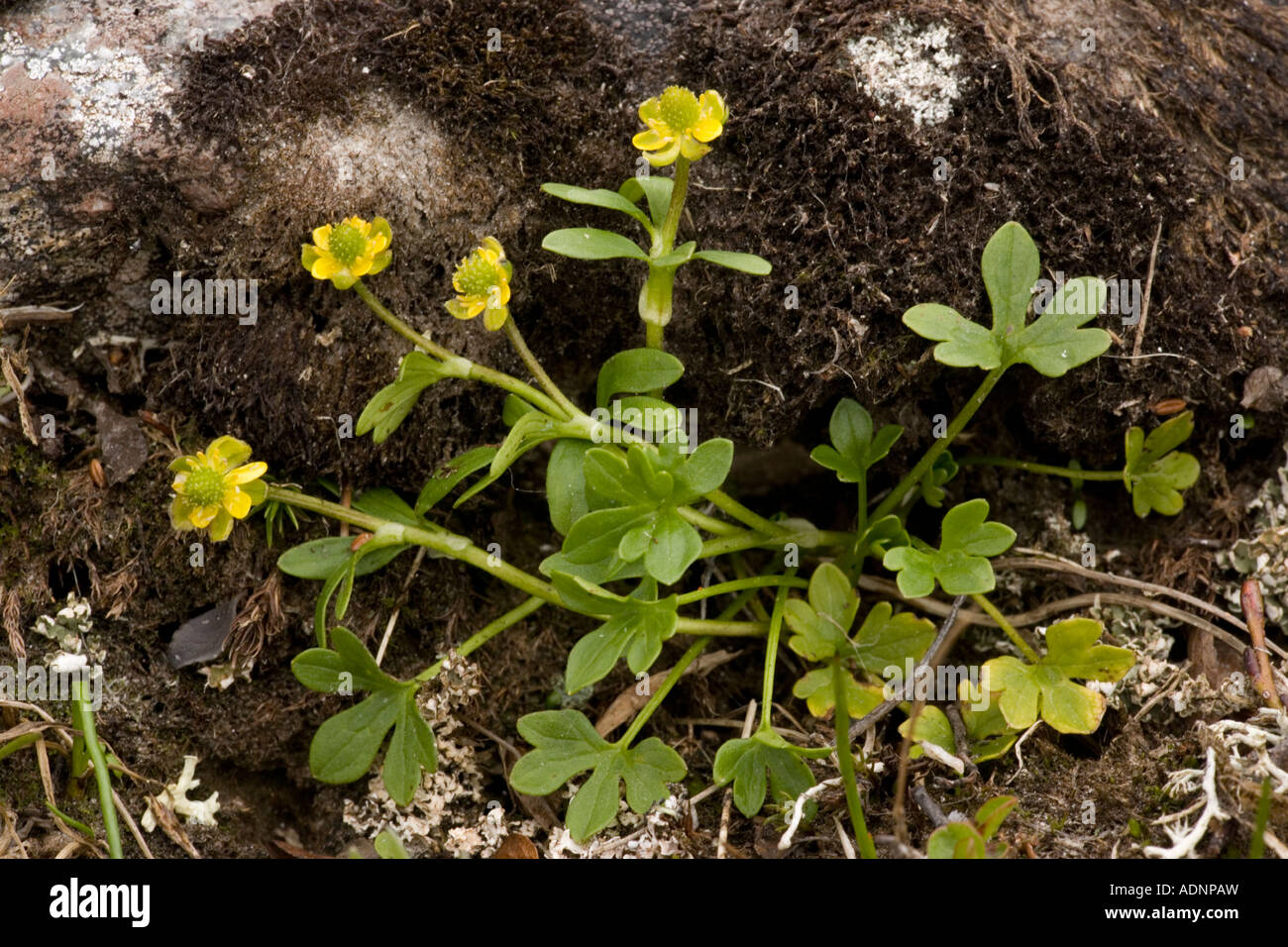 Mexican Heather
(Cuphea hyssopifolia)
Likes full to part sun and grows to a foot tall. Plant for front of the border, planter boxes, or grow in 'drifts.' Cut it back several times a year. Attracts butterflies.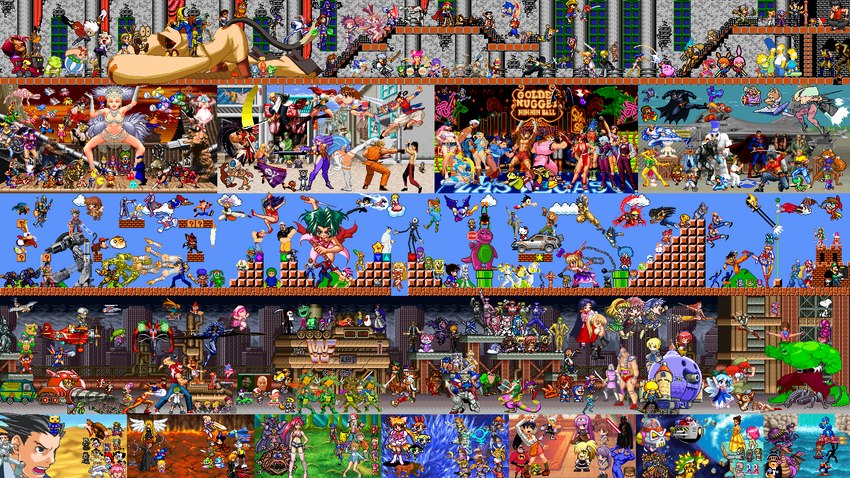 Pentas
(Pentas lanceolata)
Great butterfly and hummingbird attractors that do best in part sun to part shade. Dwarf varieties are the ones to buy since they only get about 2 feet tall and come in pinks, purples, red and white.

Shrimp Plant

(Pachystachys lutea)
Unique golden flower bracts and white blossoms for a part sun or part shade area. Blooms during warm months and grows 2 to 3 feet tall. Use behind shorter plants in a mixed bed or butterfly garden.

Society Garlic
(Tulbaghia violacea)
Likes full sun to part shade and looks its best when planted in groups several deep. Grows about 2 feet overall. Said to be deer-resistant. Has a tweak-your-nose aroma so best in open areas.

Vinca
(Catharanthus roseus)
Sometimes called 'Periwinkle.' It's super easy-care, drought tolerant and likes full to part sun. Available in many colors. Keep trimmed to about 1 to 1-1/2 feet. Nice around the mailbox or a specimen plant or grouped in a mixed bed.

› ›